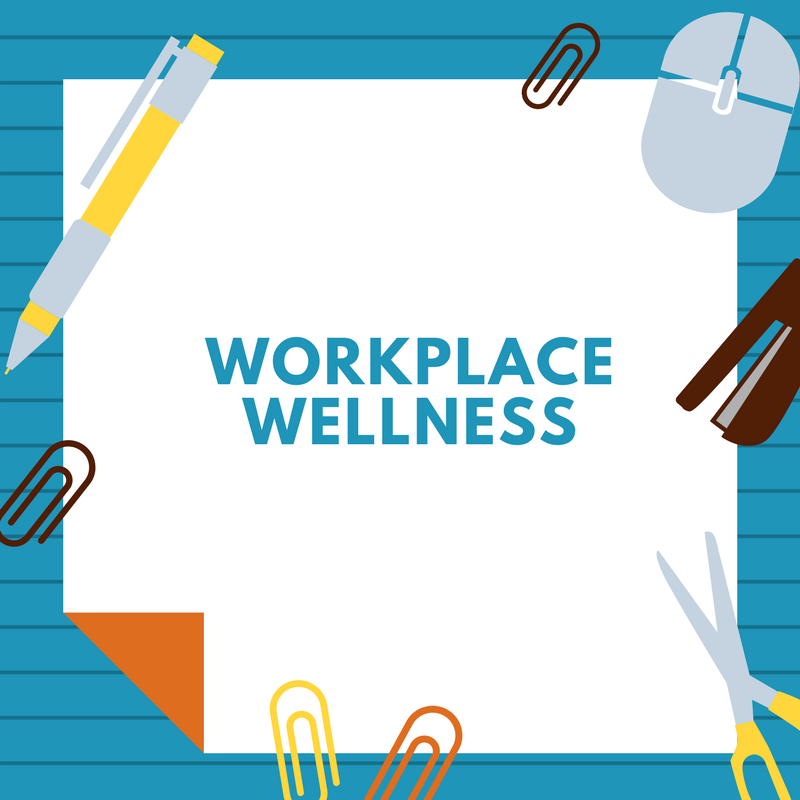 For any business starting a wellness program, the question that always comes up is how to improve employee participation. As more and more businesses are committing to the health and well-being of their employees, we're also seeing more studies on what works, and what isn't working. Let's take a look.
Financial Incentives
One option is to provide financial incentives, and this is a popular first step for encouraging engagement. Businesses offer as much as $1,000/year to participating employees, particularly for new initiatives like a health risk assessment. While this may jump-start a program, the issue is that employees may eventually see the financial reward as an entitlement, and in order to keep the program going, you have to keep paying out. As such, it's really only a short-term solution, and can lead to companies giving up on wellness measures too quickly.
Contests
Who doesn't like a little competition? There's a new trend in the corporate world to have weight-loss contests, along with other challenges that look at measurable health data like blood pressure or cholesterol. This is a fun idea in principle, but this Biggest Loser approach to health leads to crash-dieting and weight cycling, which has been shown to be incredibly detrimental to health in the long run (both physically and mentally). When money's on the line, employees are more likely to take extreme unhealthy measures to lose the pounds quickly.
I'm going to throw out a radical idea here: Lowering the number on the scale does not always improve health.
Biometric Screening 
Some employees encourage, or require, employees to attend health fairs to have their blood drawn for screening. The issue with this is that employees prefer to manage their own health and well-being. They look to employers to give them the opportunity and services, but 73% of employees want to be in control of the process. In addition, biometric screening brings up dicey privacy concerns, and there are a number of studies questioning whether the cost to employer is worth the results. If that weren't enough, some over-screening can actually be hazardous to your health. Take a look at who is actually providing these screenings – a doctor, a nurse, or someone who completed a 6-session online training on a random website? If you ask me, this practice is not about putting your employees first, and it promotes a hostile relationship.
Improving the Workplace Environment
Alternatively, we can take a more holistic approach and improve the culture of the organization. Studies have shown that healthy behaviors are the result of the environment. Check out the chart from the chart from the Willis Towers Watson Global Benefits Attitudes Survey (GBAS). Employees are far more likely to say that their company promotes a healthy work environment, encourages a healthy lifestyle, and supports their well-being if wellness services such as yoga classes are offered on site.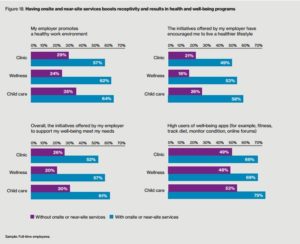 On those note, a growing body of literature is coming out against "lifestyle drift" programs. These include initiatives that focus on individual behaviors, like smoking, diet, or exercise, while ignoring the drivers of the behavior. It is only by addressing systematic problems do we enact real, sustainable change. The answer to this problem, like most problems in life, is not a quick fix solution. It's not about one-time challenges, giving away gift cards to healthy grocery stores, or handing out pedometers. It's about increasing autonomy by changing the environment.